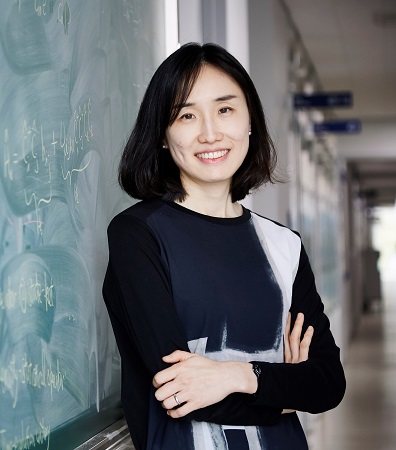 Welcome to Department of Electrical Engineering
Electrical engineering (EE) is a fundamental discipline that plays a vital role in enriching human life in our constantly evolving world. It is at the heart of essential technologies driving today's industries, such as semiconductors and AI, and a key field that enables groundbreaking advancements in quantum computing, robotics, and beyond.
In order to establish itself as a center for technological development in this fast-paced era, UNIST's Department of Electrical Engineering pursues challenging and practical research through its major research groups. These groups focus on crucial research areas such as AI semiconductors, intelligent autonomous driving, carbon neutrality, defense, and space to lead the way in these fields.
To nurture the essential research personnel and industry professionals necessary to advance these areas, the UNIST Department of Electrical Engineering has developed a comprehensive curriculum for undergraduate, master's, and doctoral degrees. This curriculum focuses on core subjects in electrical engineering, including communication and signal processing, circuits and systems, optoelectronics and electronic devices, RF and power, as well as computer and software engineering. We are also committed to developing interdisciplinary courses that foster problem-solving skills based on electrical engineering principles.
Through the Department of Electrical Engineering at UNIST, we hope to make significant contributions to society and achieve outstanding research results. We kindly ask for your interest and support in our department.
Prof. EunMi Choi, Ph.D
Head, Dept. of Electrical Engineering